Snowchange Co-op long-term partner, Tapestry Institute has released a major new document discussing Indigenist Knowledge.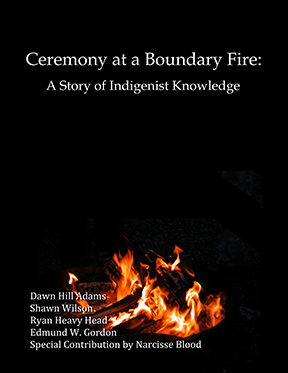 Ceremony at a Boundary Fire: A Story of Indigenist Knowledge documents a meeting of Indigenous leaders and Western scholars that took place in the winter 2015 to discuss Indigenous, or Indigenist knowledge, its relationship with the Western knowledge production and various events surrounding the workshop held in New York state, USA.
As one of the authors, Shawn Wilson, documents the purpose of the publication and the effort: "Who we are and our ways of thinking, doing things, and of being in the world, carry an inherent beauty without needing to be compared with others – we are incomparably beautiful. Our cultures, our art, our languages, our ways of being on Land – they are beautiful and worth preserving. If we can't recognize this beauty then really there's no need to carry on as Indigenous people."
The book is available as a PDF here.