The Näätämö river co-management efforts were included in an US media story in Yale 360 journal as well as artwork by Sam Hester in Alberta, Canada. Meanwhile the actual restoration actions proceeded in late April 2018 with the gravel being delivered to the spawning areas to be restored.
In March 2018 the Näätämö river co-management efforts as well as a range of Snowchange and partner related actions were presented at the IPCC Cities and Indigenous Observation of Climate Change meetings in Alberta, Canada. Sam Hester from the 23rd Story for Environmental Monitoring and Science Division, Alberta Environment and Parks, worked during these events to capture Snowchange presentations and the overall important messages of the event for local-traditional and Indigenous communities and processes. The artwork here captures some of the discussions in the event in March 2018.
Co-inciding with this, the Yale 360 news article on linking traditional knowledge and science of climate change was released in late April and is available here.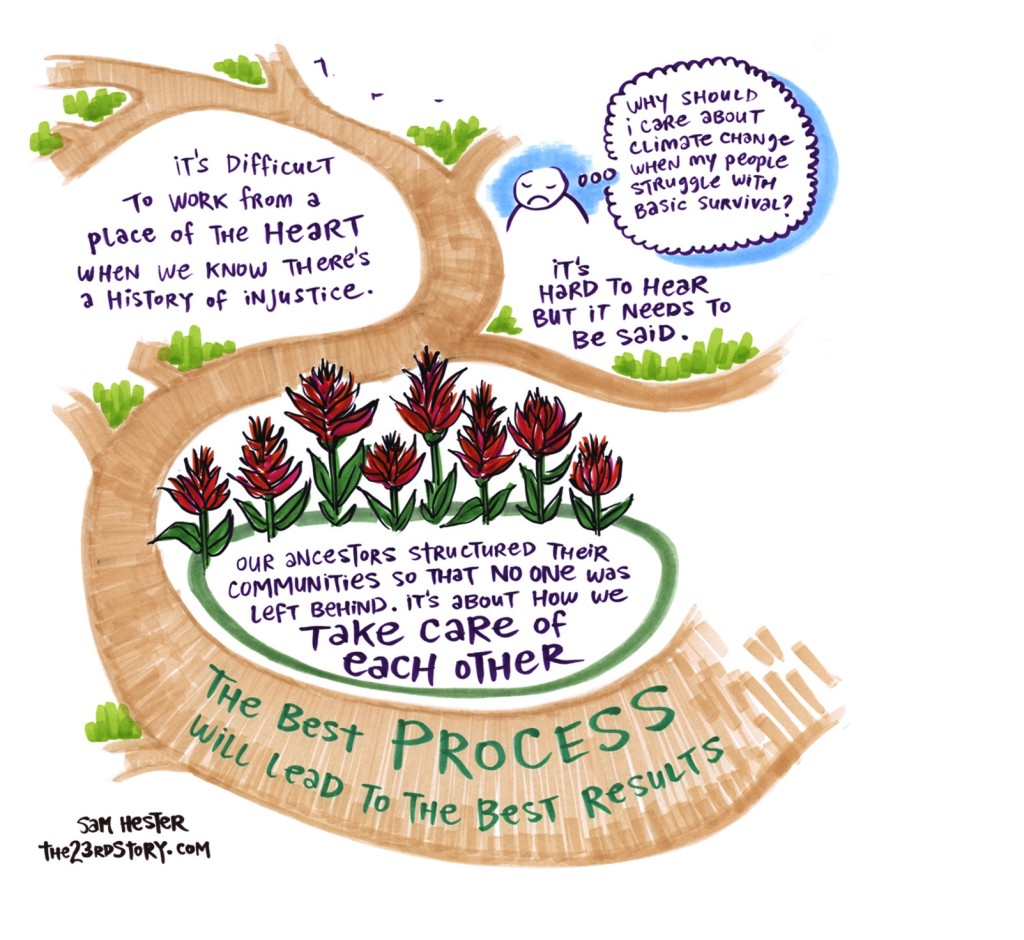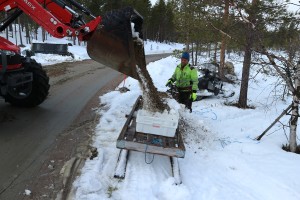 Finally, gravel was delivered to those spawning areas of the Vainosjoki river area in the Näätämö watershed that will be the targets of restoration actions in Summer 2018 as a part of the co-management efforts.
Photos here capture the work in late April with Skolt Sámi team consisting of Juha Feodoroff, Risto Semenoff and Markku Porsanger.