Celebrated Finnish nature photographer Eero Murtomäki has mastered what is called, in Finland, a "deeper understanding" of nature. Built upon seven decades of exploration at sea, and in the forests and marshmires of Finland, this understanding contains both the seen and the unseen aspects of nature. Central to this process has been Eero's close relationship with the Raven, the bird of knowledge for Finns. "On Wings of the Raven" explores the career and worldview of Eero Murtomäki, combining interviews, Eero's archival films and photographs, and contemporary travel footage in the forests of Vaasa and marine environments of Kvarken, on the Bothnian sea—a duality of locations that is central to Eero's lifework.
The Work of Eero Murtomäki
Eero Murtomäki was born on the 10th of January, 1943. He has been a freelancer author since 1962. Themes emerging in his literary and photographic work include the regions of Kvarken, Lapland, and South Ostrobothnia, their species, territories, and changes in nature.
Eero has released over 20 nature-related books, as well as several TV and feature-length nature films. He often refers to himself as a hunter, though nowadays he hunts mostly with a camera. As early as the 1960s, he was vocal opponent, both in his books and in the public, of the ditching of marshmires and large-scale forestry that permanently altered the forests and nature of Southern Finland.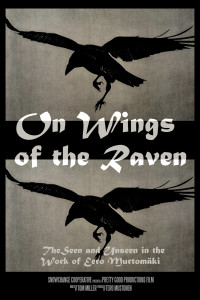 Murtomäki was also involved with the restoration work of Sea Eagle populations of the Baltic. These large predator birds hit rock-bottom in late 1960s and early 1970s because of large amounts of DDT, pesticides, and mercury in the food chain. Working with the WWF Sea Eagle team, Eero was able to help return this magnificent bird back to health. In 2010s, over 340 young sea eagles each year are hatching. Eero says that this work has given his own life more meaning but the enemy this recovery faced is within us—the levels of consumption and ways of life that are out of place.
However, it is Raven that proved to be the guiding bird in Eero's life. Through the interaction that Eero and Raven have had over decades Finns have re-learned the earlier name of this bird: Kaarne (as opposed to the modern Korppi). Life with Raven and learning from Raven has been, according to Eero, his central theme all his life in all he does.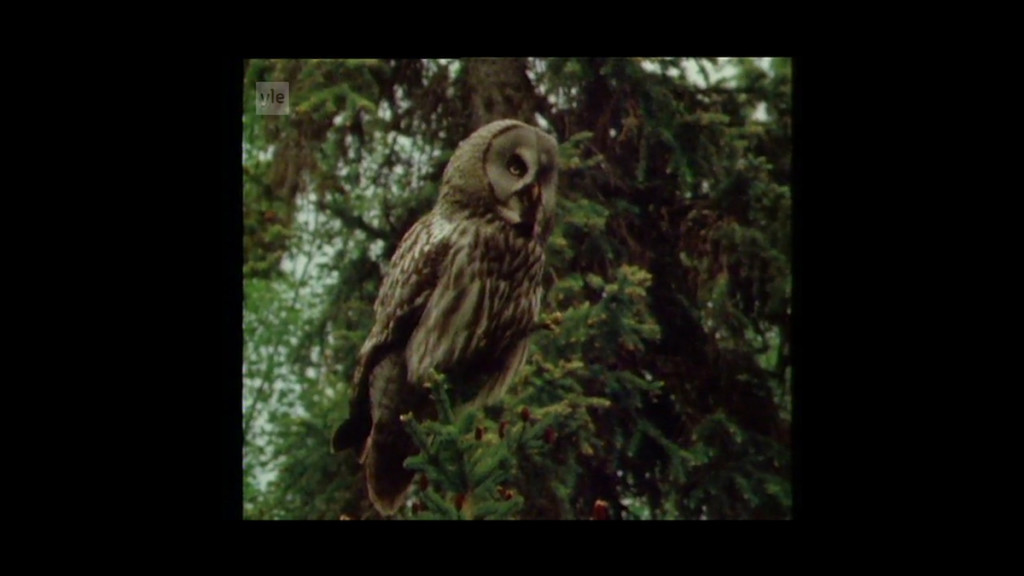 Director's Statement- Thomas Miller (USA)
In the summer of 2018, I stood on the shore of a small island in western Finland, waiting for Eero Murtomäki, who was waiting for an eagle. The tall grasses hissed gently. The sea lapped softly on the smooth rocks. The sun was warm on my face. There was no place I would rather be: waiting for Eero, who was waiting for an eagle.
As we stood, cameras at the ready, the land was literally rising under our feet—albeit slowly—at about 10mm per year. The land of the Kvarken Archipelago is still rebounding—recovering—from the crushing mountains of ice-age ice, some 10,000 years ago. Similarly, the eagle population in the archipelago is also rebounding.
Not as long as an ice age ago, but back when the land was 50mm lower than it is today, Eero played a crucial role in rescuing the Baltic's sea eagles from mercury, DDT, and other pesticides. The eagles survived, and there I stood: waiting for Eero, who was waiting for an eagle, who was there—probably—because of Eero.
"When you start to repair one hole, another larger hole tears open," says Eero, in the film. "That's just how it is…And there is too little of the world compared to all the needs we want to fulfill."
Eero's spent his life repairing holes. But also sharing his unique experience of nature in Finland through his films, photography, and writing. Eero's work has the effect of being very specific (a stark, black and white photo of a raven) but also complex (ravens have been a guiding force throughout Eero's life—he communicates with them). There is a seen and unseen element in Eero's work. And much of it cannot be captured in books, it must be lived.
I ponder all this, as I sit inside the cacophony of my modern life in California—with the cars, the gadgets, the internet, the fires, the millions of people, my job, my life. I think of all my "needs" and what it might mean to let it all go. (You know—all those "big" questions we Americans ask ourselves before turning on the TV again.)
I go back to my computer and pull up a scene from the film. Eero is sitting in his quiet house, the fire crackling, patiently answering all of our questions. "I dohave a certain kind of wish," Eero says, "to show others, through [my] work, how beautiful it still is somewhere." And I realize I have the same wish. Art is a record, but also an experience. That's why I was standing there, on that little island, waiting with Eero, who was waiting for an eagle. I was waiting to show others how beautiful it is—somewhere.
Director's Bio
Tom Miller is an artist, musician, filmmaker, and educator. Through his production company Pretty Good Productions, he has directed the feature documentary films Puruvesi(2017) and Jukajoki (2016),the three-part climate change series Our Place on Earth (2017), more than twenty short films, including For All of We(2015),  In-Between (2017), and is currently in production for the mystery/comedy mini-series, Honest Abe: The Backstory (2019). Tom led a multiphase community-led storytelling project with support from the Robert Wood Johnson Foundation and has taught classes around the world on filmmaking theory and technique.
In addition, Tom is also the Creative Director at a renewable energy company and the editor of Solar r.e.view magazine, where he hosts podcasts and produces videos and articles that help solar contractors run successful businesses.
Producer's Statement 
Tero Mustonen: Eero Murtomäki is the Elder of Snowchange Co-op. Whilst this is also an honorary title, universally, being an Elder means that this person has special knowledge, wisdom, and capacity to communicate his thoughts to wide audiences. Working with Eero and Tom brings Eero's story to a visual reality has been a journey we, in Snowchange, would not have missed for the world. Eero's knowledge of Finnish nature and his capacity to reform and re-think the meaning, scope, and significance of the Forest Finnish traditions and relations with nature have no peers. In an era of immense ecological and cultural losses, Eero has pointed out ways we, and our organization, have been able to re-build, re-vitalize and re-connect. He is also respected by many Finnish photographers and cultural persons, as well as Indigenous and cultural leaders around the world, including First Nations and Maori. This speaks to the deep quality and commitment of nature in his work. We hope this film can convey aspects of Eero's monumental work and thoughts to larger audiences and new generations.
On Wings of the Raven premiers at the Vaasa Climate Change Conference at Vaasa Library Auditorium at 6 pm on 28th September, 2019. Open premiere followed by a Q&A with producers, director and Eero afterwards. Worldwide screenings annouced later including November dates for Australia. 
Premiere co-sponsored by Snowchange, Botnia Regional Film Center, Vaasa Climate Change Forum and Goethe Institute, Finland for the advancement of the "Right to Be Cold" Residency Programme for the North.