In November Snowchange staff, member and partner communities and coordinators from Greenland, Finland, Canada, Taiwan and wider Pacific region will join in a large summit "Future Seas 2030" held in Hobart, Tasmania. Visits to Aoteoroa and Wet Tropics of Australia follow.
A regional set of summits will highlight November in the South Pacific and wider region. Snowchange will meet and discuss issues of 2020s cooperation in Aoteoroa with a member community of Tongaporutu, especially their restoration efforts for the Poutama Tribal Park.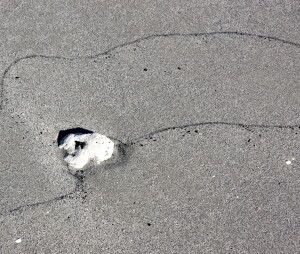 Future Seas 2030 Summit will gather delegations from Greenland, Finland, Canada, Taiwan, Aoteoroa, wider Pacific region and recorded community messages from Senegal and elsewhere. This important summit will seek solutions to the threats and issues oceans will face and the full immersion of Indigenous and traditional knowledge in dialogue with science. Summits with Indigenous Tasmanians will be held and supporting steps for future actions on coasts and at sea discussed.
The summit will feature many Snowchange presentations ranging from the Sea Eagle Rescue programme of the Baltic Sea into award-winning delegates presenting their monitoring work in Western Greenland and the possibilities of Indigenous and Community Conserved Areas work for Australia and the region. On the Wings of the Raven film will have its Pacific premiere in the event.
The tour will conclude by the Coral Sea in the Wet Tropics in NE Australia with the Djunbunji Land and Sea programme restoration exchanges and other Indigenous Australian dialogues. Djunbunji and Snowchange have partnered since 2014 on questions of acidic wetland restoration led by Indigenous and traditional knowledge as well as community-led ranger programmes and monitoring. Steps for 2020s cooperation will be held.