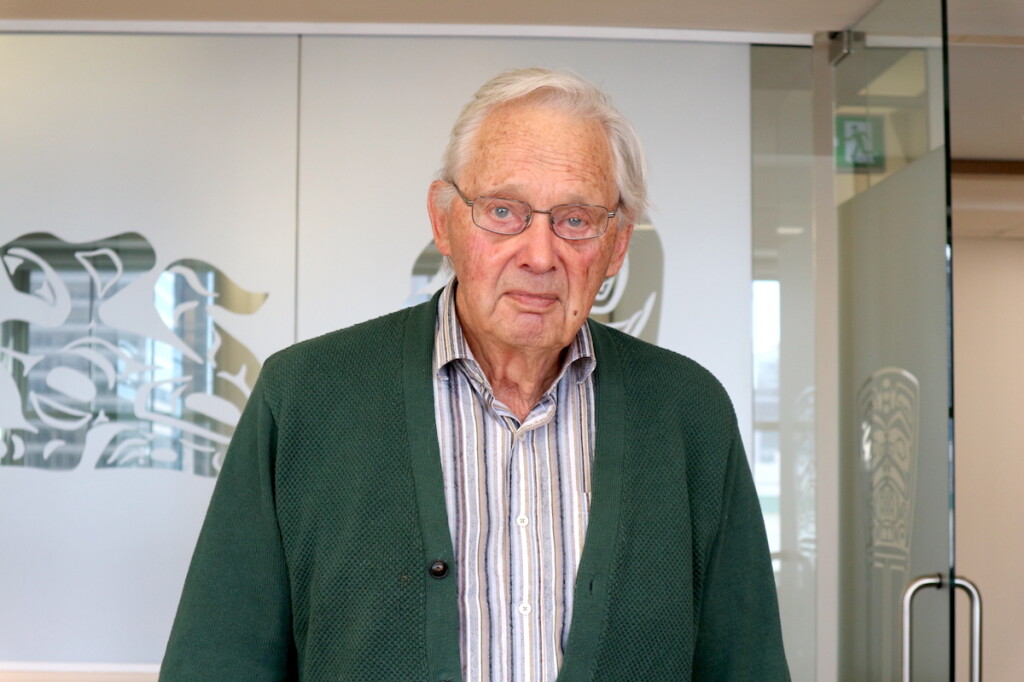 Close ally and a friend of Snowchange, preeminent lawyer, former B.C. Supreme Court Justice and UNBC honorary Doctor of Laws recipient the Honourable Thomas R. Berger has died. A science paper based on the interviews with Justice Berger was published in 2019.
Berger's parents both lived in northern British Columbia. As a young lawyer, Berger came to prominence in the 1970s representing the Nisga'a Nation at the Supreme Court of Canada in the Calder case. Decided in 1973, it first established the existence of Indigenous title and set in motion the modern treaty process in Canada. The case eventually led to the Nisga'a treaty signed in 2000.
Later in the 1970s, Berger became the youngest judge appointed to B.C.'s Supreme Court in the 20th century. He served as a Justice of the Supreme Court of B.C. from 1971 – 1983. During that time, he was the sole Royal Commissioner of the historic Mackenzie Valley Pipeline Inquiry between 1974 and 1977.
From 1983 to 1985, he was chair of the Alaska Native Review Commission. In 1991 – 1992 he served as deputy chair of the World Bank's Sardar Sarovar Commission in India. In 2013, he was counsel for the Manitoba Métis in the successful appeal to the Supreme Court of Canada for recognition of the promises of land for the Métis made in 1870.
Berger also served as Member of Parliament and Member of the Legislative Assembly of British Columbia in the 1960s. He was the leader of the leader of the B.C. New Democratic Party in 1969. An Officer of the Order of Canada and a Member of the Order of British Columbia, Berger will be remembered for his commitment to human rights.
In 2017, he was the guest speaker at the Wilp Wilxo'oskwhl Nisga'a Institute graduation celebration in Gitwinksihlkw. He met with all the graduates, many of whom had relatives who worked with Berger during the Calder case proceedings. He received an honorary degree from UNBC in 2018. (text summarized in part from UNBC).