Summer draws to a close. Snowchange delegates depart for international events and a US tour to visit and discuss the decadal work and priorities ahead. Domestically Sámi restoration in Sevettijärvi and boreal rewilding switch to high gear.
A series of international events and community discussions will take place in Alaska, Canada and Minnesota. Snowchange coordinators and delegates will review 20 years of work in Alaska including an extensive visit to Unalakleet, a partner community since 2002. Under the auspices of the Arctic Passion collaboration field visits, community events and discussions will guide us to think what are the priorities for Snowchange in 2020s.
Onwards to Fairbanks where our partners ELOKA will hold a pan-Arctic community summit, with delegates from Greenland, Inuit communities, Tahltans and Snowchange. Will discuss mapping, traditional knowledge work, Arctic Passion, orderly responses to the devastating climate events of the year and the 2024 ahead.
Following the Alaskan leg of the tour Snowchange will have visits with the Wendat allies in Ontario, Canada to prepare for the visit of Professor Miguel Sioui to Finland in September and exchange on Indigenous knowledge and culture issues. In Minnesota we will meet with Fond du Lac Band, visit the Boundary Waters Canoe Wilderness Area, speak events at the University of Minnesota and so on. The US tour will wind down in St. Paul.
Domestically the erosion control and restoration actions for the Skolt Sámi village of Sevettijärvi are done, and preparations for the 2024 work are in full swing. Several peatlands have been restored as well as river ecology under the Koitajoki and other thematic areas in Landscape Rewilding Programme.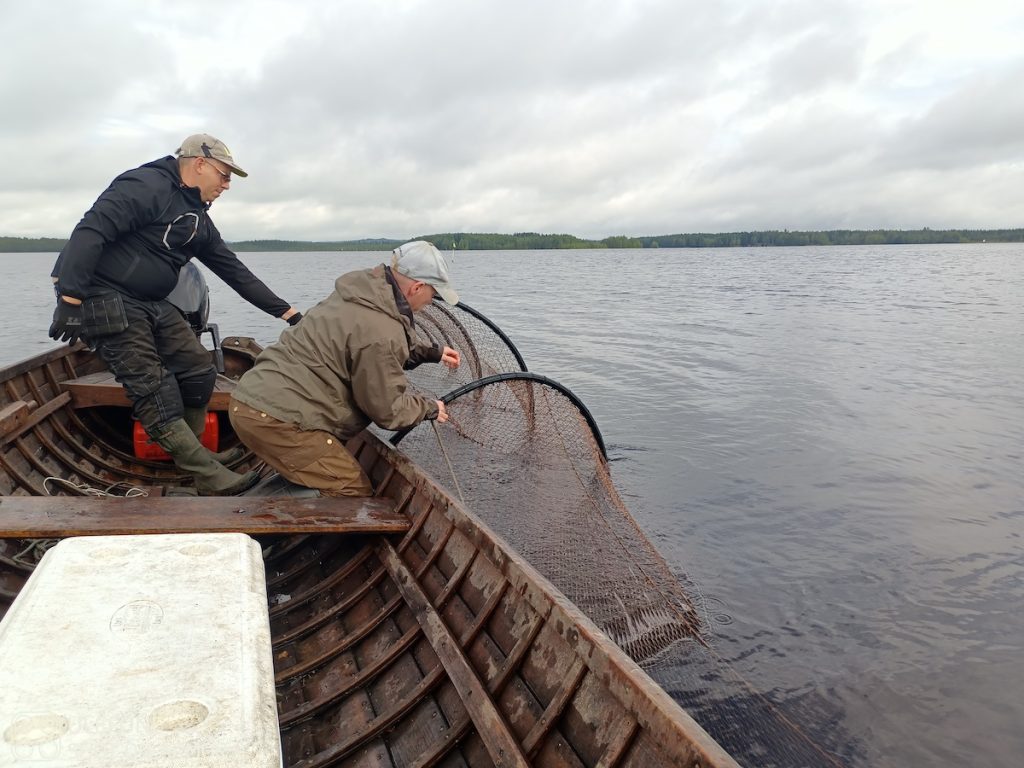 Fisheries have also resumed with traps and will expand in coming weeks. September will bring a suite of high level delegates to Finland we look forwards to welcoming them!