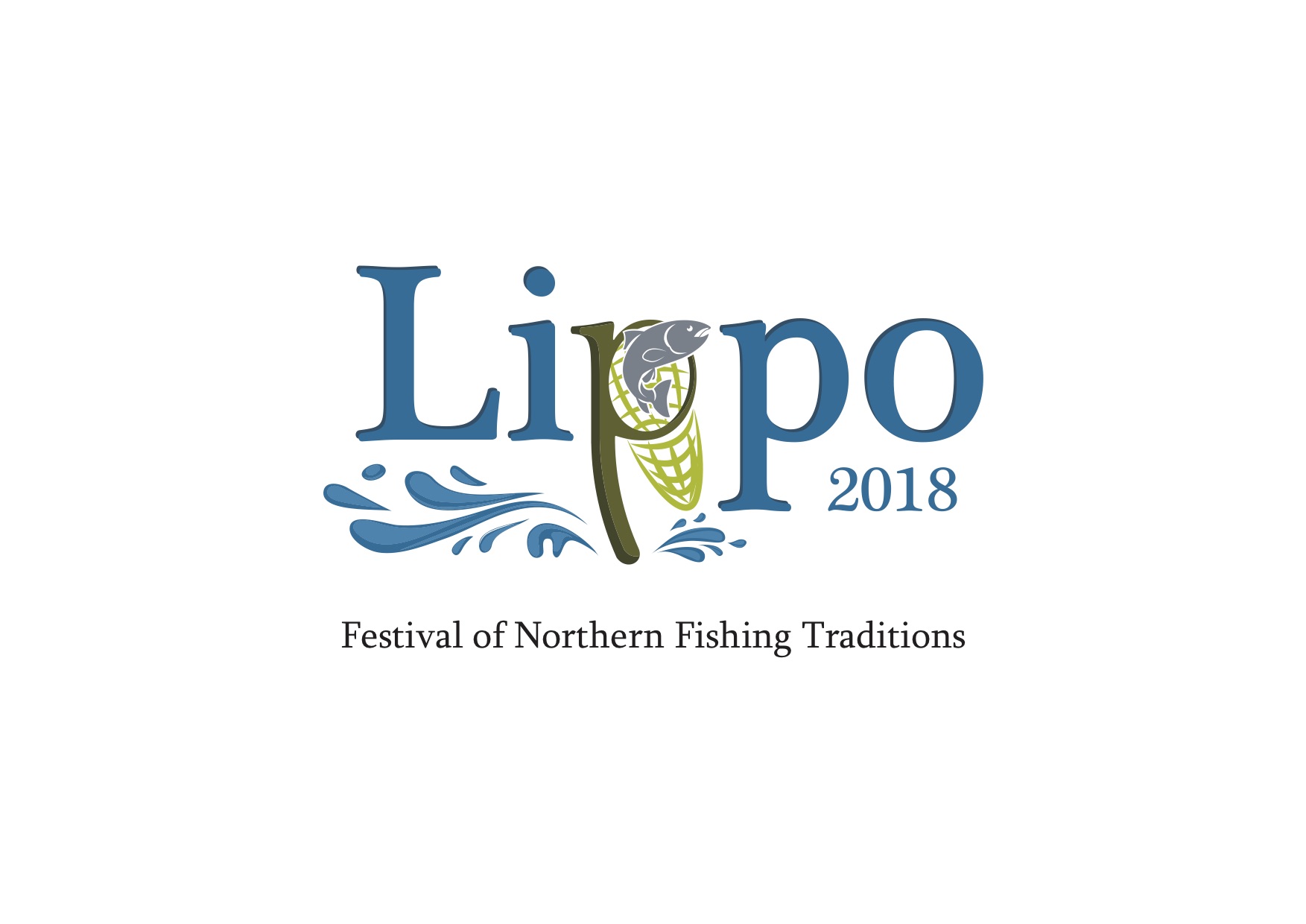 Festivals of Northern Fishing Traditions are organised by Snowchange to collect the traditional and Indigenous fishermen of Eurasia together every two years. The Festival was conceptualized by professional fisherman Olli Klemola, keeper of fishing traditions of Pälkäne, Finland. Snowchange works with a range of partners to organise these Festivals, including the Northern Forum.
The first Festival took place in Finland in September 2014.
The second Festival was organised on Lena River, Sakha-Yakutia, Siberia, Russia in September 2016.
The 2018 Festival will be held in Tornio, Finland.
We are co-organising this Festival with the EU – funded Interreg Kesäsiika (Summer Whitefish) project as well as major supporters the Northern Forum, NEFCO, Gaia Foundation and Nordic Council of Ministers. We are very thankful to all participating sponsors and supporters.
Lippo 2018 – Festival of Northern Fishing Traditions will collect over 75 Indigenous and local fishermen around the world to Tornio, Finland over three days of discussions and demonstrations of cultural heritage, climate change, ecological restoration and other issues related to traditional northern fisheries. We welcome delegations from the Indigenous peoples and other delegates of Taiwan, Ainu of Japan, Maori of Aoteoroa – New Zealand, Siberia, Greenland, Alaska, USA, UK, Canadian First Nations, Sámi delegates from Finland, Russia and Sweden as well as Finnish and other fishermen around Europe.
Arrival and Information About Finland
Finland is located in the boreal and Arctic. Tornio is just south of the Arctic Circle. International guests may wish to review the country welcome information here.
We will organise if needed, your transportations to and from airports and railways stations. Please contact staff as needed.
Accommodations
Delegates will be mainly housed at the Park Hotel Tornio and Sve-Fi. Please contact Snowchange for your individual accommodations arrangements if any questions.
International Delegate Tables at the Market Event – 8thSeptember 2018
Lippo 2018 – Festival of Northern Fishing Traditions will be an intense large-scale gathering of international traditional and Indigenous fishing communities globally. Time will be on short supply in plenaries and presentations. Therefore we encourage international delegates to present their culture and fishing traditions during the open market day 8thSeptember 2018. A set of tables has been reserved app. 1 m x 1m. Please register with Snowchange ASAP if you wish to secure a table for Saturday.
Safety and Health
Tornio events and the Festival is expected to operate 100% safe and it has been planned and prepared for two years. We expect no risks at all. However as a disclaimer Snowchange and the organisers wish to stress that the each delegate is fully responsible for themselves and their travels. Each delegate should have travel insurance.
Pre-Programme – CHERISH Interreg Workshop and Visit to the Näätämö Co-Management Work
Before Lippo 2018 – Festival of Northern Fishing Traditions two pre-Festival trips will be organized:
Workshop on Traditional Knowledge and Cultural Heritage of Fisheries (CHERISH Interreg Europe event):
This separate project event will be from 5thto 6th September in Tornio and the outer islands. Contact Snowchange for details.
Visit to the Collaborative Management area of Näätämö river catchment, Inari, Skolt Sámi home area:A number of delegates will visit from 5thto 6th September in Sevettijärvi and Inari to familiarize themselves with the Skolt Sámi efforts of co-management, first in Finland, and ecological restoration of aquatic habitats using Indigenous knowledge and science. Contact Snowchange for details.
Overview of the Programme – Changes Possible
Lippo 2018 – Festival of Northern Fishing Traditions will operate in Finnish, Swedish and English. Simultanous translation will be provided. Russian translation will be organized in whisper translation for the different Siberian and other Russian delegates.
6thSeptember, 2018
International delegates arrive to Tornio, accommodations. Possibility to see an exhibit of Whitefish and Meänmaa local culture at the Regional Museum.
7th September, 2018
7 am SWE / 8 am FI time busses depart from Ylitornio and will pick delegates up from the hotels.
8.10 SWE time SVE-FI pick-up
9.20 FI time Park hotel
Lippo 2018 – Festival of Northern Fishing Traditions starts
9.30 Registration opens
10.00 Welcoming Address
Tero Mustonen, Snowchange Cooperative
Hannele Keränen, University of Applied Sciences Lapland
Pekka Pelttari, Chairperson of the Torniojoki river Fishing Area
10.25 Opening Words from the Delegations
Veikko Feodoroff, Head of the Skolt Sámi, Finland
Curtis Rattray, Tahltan First Nation, Canada
Representative of Sweden
10.45 Roundtable: "Future of Artesanal and Traditional Fisheries in the North"
Chair: Tero Mustonen, each delegate has 7 minutes and then open discussion
Panel:
Risto Leinonen, Community of Kukkolankoski
Tero Mustonen, Snowchange Cooperative and Puruvesi Winter Seiners
Representative of Russian Indigenous Peoples – TBC
Canada: Curtis Rattray, Tahltan First Nation
Representative of Greenland – TBC
Representative of Taiwan Indigenous Peoples and the Pacific
After the opening statements the Plenary audience can ask questions and make statements.
12.00             Lunch
13.45             International Fishing Communities Speak
Each delegation can speak for 5 minutes. Exception for translated statements, 10 minutes.
Puruvesi Winter Seiners, North Karelia, Finland
Koitajoki River Seiners, North Karelia, Finland
Finnish Freshwater Professional Fishermen Association
Representative of the Kalix Fishermen, Sweden
LIFE – Low Impact Fishermen of Europe
ELOKA, USA
Greenlandic Delegation
Lamprey Fishermen of Latvia
Sámi Fishermen of Teno River, Finland
Skolt Sámi Fishermen of Näätämö, Finland
Ponoi River Representatives, Russia
Gorny Fishermen of Sakha-Yakutia, Russia
Kolyma Fishermen of Sakha-Yakutia, Russia
Khanty Mansia Fishermen of Sakha-Yakutia, Russia
Ainu, Japan
Indigenous Taiwanese Fishermen
Maori of Aoteoroa, New Zealand
15.30             Coffee Break during the presentations
16.30             Future of traditional and small-scale fisheries, 2019 events in North America and 2020 Festival of Northern Fishing Traditions: Tero Mustonen
16.45             A view from researchers
16.55             Closing of the Seminar day
17.00             End of the Conference
8thSeptember, 2018 – Festival Day Out in Kukkolankoski
9.00               SWE time SVE-FI pick-up
10.10             FI time Park hotel
10.30
Festival Programme on the Kukkolankoski Rapids
Excursion into the Torniojoki traditional fisheries – Dip nets and seining
Whitefish Market all day
Lunch provided to the delegates
15.00             Busses return to accomodations
18.00             FI time Park hotel
17.10             SWE time SVE-FI pick-up
18.30             LIPPO2018 Closure Dinner at the Swedish side of Kukkolankoski